[et_pb_section fb_built="1″ admin_label="section" _builder_version="3.22″][et_pb_row admin_label="row" _builder_version="3.25″ background_size="initial" background_position="top_left" background_repeat="repeat"][et_pb_column type="4_4″ _builder_version="3.25″ custom_padding="|||" custom_padding__hover="|||"][et_pb_text admin_label="Text" _builder_version="4.4.1″ background_size="initial" background_position="top_left" background_repeat="repeat" hover_enabled="0″]
Stuck at Home? Use These Tips to Clean Your Tile Grout
If you have visited a tile store in Anaheim recently, you would likely agree that tile is a great choice for a kitchen or bathroom floor. Tile is durable, attractive, and, in most cases, easy to clean. Grout, on the other hand, can be challenging to maintain. Whether your floor features natural stone tiles or tiles made from another material, they probably have one thing in
common, which is a tendency for their grout to become stained. In a tiled bathroom, mold and mildew can be troublesome grout issues, while in a kitchen or mudroom, grime and dirt are generally the culprits.
Fortunately, cleaning and restoring your grout is not difficult. In fact, it can be done with a bit of elbow grease and some common household products. Therefore, if you are stuck at home for any reason, use the following tips to clean up your tile grout and once again enjoy an attractive kitchen or bathroom floor.
Method One
Use hot water to wipe down the grout and remove surface grime and dirt. Then spray the cleaning solution of your choice on the grout to start removing the dirty layer. If you want, you can make your own green cleaner with a mixture of water and vinegar. Use 50% white vinegar and 50% water, and put the solution in a spray bottle. Spray evenly over all the grout and allow it to sit for five minutes, then use a soft brush to scrub the grout. An old toothbrush is ideal for tiny corners or hard-to-reach areas. Never use a metal brush, though, as it could damage the grout or scratch the tile. When you're finished scrubbing, rinse the area thoroughly with hot water.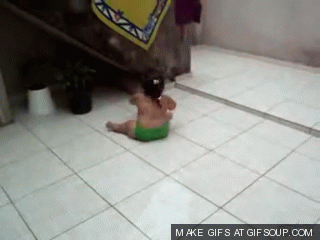 Method Two
Step One
Make a paste from baking soda and a little water, and rub it directly on the dirty grout. Use a small brush to scrub the area vigorously.
Step Two
Place some white vinegar in a spray bottle and spray it lightly over the baking soda and water mixture. This should immediately begin to bubble up into a thicker solution that is ideal for tackling grout stains.
Step Three
Finally, use your brush to scrub away all the dirt and debris, and then rinse well with warm water.
Cleaners to Use Depending on Your Tile Or Grout
Marble and Granite Tile
If you have marble tile, which is coarser and more porous, use a formula made from two parts baking soda and one part hydrogen peroxide, and use a soft brush to scrub the grout. This will ensure that stains are removed without damaging your tile. This is also a good solution for granite tile.
Porcelain Tile Grout
If you're looking for a good cleaning formula for porcelain tile grout, consider a mild dish soap that will leave the porcelain shiny and new-looking.
Sealing the Grout
After you are finished cleaning the grout, allow it to air dry for one full day, then add a silicone-based sealer to make it more stain resistant in the future. The sealer should be applied at least every two years to maintain this protection.
Visit our tile store in Anaheim to learn more about how to maintain your tile floor or to shop for new tiles for your home.
[/et_pb_text][/et_pb_column][/et_pb_row][/et_pb_section]